7 Day Exotic Eastern Caribbean Cruise
Prices from
$380
/Per Person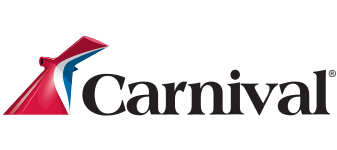 Cruiseline:
Carnival Cruise Line
Ship:
Mardi Gras
Departs:
Port Canaveral, Florida
Destination:
Caribbean - Eastern
Duration:
7
Ports of Call:

Port Canaveral (orlando), Fl Dock|

San Juan, Puerto Rico Dock|

Amber Cove, Dominican Republic Dock|

Grand Turk Dock|

Port Canaveral (orlando), Fl Dock
7 Day Exotic Eastern Caribbean Cruise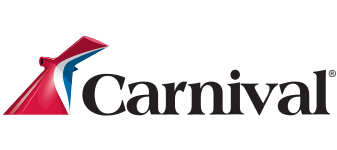 Cruiseline:
Carnival Cruise Line
Ship:
Mardi Gras
Departs:
Port Canaveral, Florida
Destination:
Caribbean - Eastern
Duration:
7
Ports of Call:

Port Canaveral (orlando), Fl Dock|

San Juan, Puerto Rico Dock|

Amber Cove, Dominican Republic Dock|

Grand Turk Dock|

Port Canaveral (orlando), Fl Dock
Prices from
$380
/Per Person
| Date | Inside | Outside | Balcony | Suite | Select |
| --- | --- | --- | --- | --- | --- |
| 1/15/2022 | $470 | $650 | $730 | $1425 | GO |
| 1/29/2022 | $470 | $650 | $730 | $1390 | GO |
| 2/12/2022 | $520 | $720 | $830 | $1600 | GO |
| 2/26/2022 | $520 | $710 | $830 | $1730 | GO |
| 3/12/2022 | $620 | $750 | $880 | $1590 | GO |
| 3/26/2022 | $580 | $750 | $860 | $1435 | GO |
| 4/9/2022 | $610 | $790 | $870 | $1440 | GO |
| 4/23/2022 | $530 | $710 | $820 | $1595 | GO |
| 5/7/2022 | $540 | $720 | $860 | $1525 | GO |
| 5/14/2022 | $550 | $730 | $860 | $1535 | GO |
| 5/21/2022 | $600 | $790 | $910 | $1590 | GO |
| 6/4/2022 | $760 | $930 | $1050 | $1790 | GO |
| 6/11/2022 | $770 | $970 | $1050 | $1650 | GO |
| 6/18/2022 | $790 | $970 | $1070 | $1670 | GO |
| 7/2/2022 | $800 | $980 | $1090 | $1840 | GO |
| 7/9/2022 | $760 | $940 | $1050 | $1650 | GO |
| 7/16/2022 | $790 | $970 | $1080 | $1680 | GO |
| 7/30/2022 | $710 | $900 | $1000 | $1600 | GO |
| 8/6/2022 | $650 | $840 | $940 | $1540 | GO |
| 8/13/2022 | $580 | $770 | $860 | $1460 | GO |
| 8/27/2022 | $430 | $610 | $690 | $1370 | GO |
| 9/3/2022 | $410 | $590 | $670 | $1190 | GO |
| 9/10/2022 | $400 | $580 | $660 | $1180 | GO |
| 9/24/2022 | $400 | $580 | $660 | $1180 | GO |
| 10/1/2022 | $400 | $580 | $660 | $1170 | GO |
| 10/8/2022 | $400 | $580 | $660 | $1180 | GO |
| 10/22/2022 | $400 | $580 | $660 | $1180 | GO |
| 10/29/2022 | $400 | $580 | $660 | $1170 | GO |
| 11/5/2022 | $410 | $590 | $670 | $1265 | GO |
| 11/19/2022 | $530 | $730 | $830 | $1350 | GO |
| 11/26/2022 | $390 | $570 | $660 | $1160 | GO |
| 12/3/2022 | $380 | $560 | $640 | $1170 | GO |
| 12/17/2022 | $400 | $580 | $660 | $1190 | GO |
| 12/24/2022 | $800 | $1020 | $1130 | $1770 | GO |
| 12/31/2022 | $800 | $1020 | $1130 | $1770 | GO |
Terms and Conditions:
Valid for new bookings only made between 01February2021 and 28February2021 on select sailings through April 2023.
Our website already reflects the savings from this offer.
Cruise rates are in US dollars, per person and based on double occupancy.
Offer is capacity controlled and is not combinable with any other discount or promotional offer. Rates may vary by ship, stateroom type and sail date.
Change fees are not assessed outside of the final payment window.
Category restrictions and exclusions apply. Carnival reserves the right to withdraw and/or change offer at any time without prior notice.
Offer is for the cruise fare only and does not include Taxes, Fees and Port Expenses. Taxes, Fees and Port Expenses range from $63.14 to $427.64, and are assessed on a per guest basis for all guests according to the itinerary.
Offer is applicable in cabin assignment categories only.
Refundable deposit subject to cancellation penalties.
Offer bookings made as part of a group will include amenities.